Book us to train your team! Our experts will conduct training according to your requirements. We are flexible with regard to location, time and content.
Why RHEINZINK training?
Practical details
Extensive training documents
Expertise for over 40 years
Your RHEINZINK product world!
RHEINZINK provides extensive and varied training programs, for roof systems, facade cladding and roof drainage. Visit our products section to find detailed information on our material, accessories, and technical details.
RHEINZINK-prePATINA blue grey: offer your customers more than standard with this premium product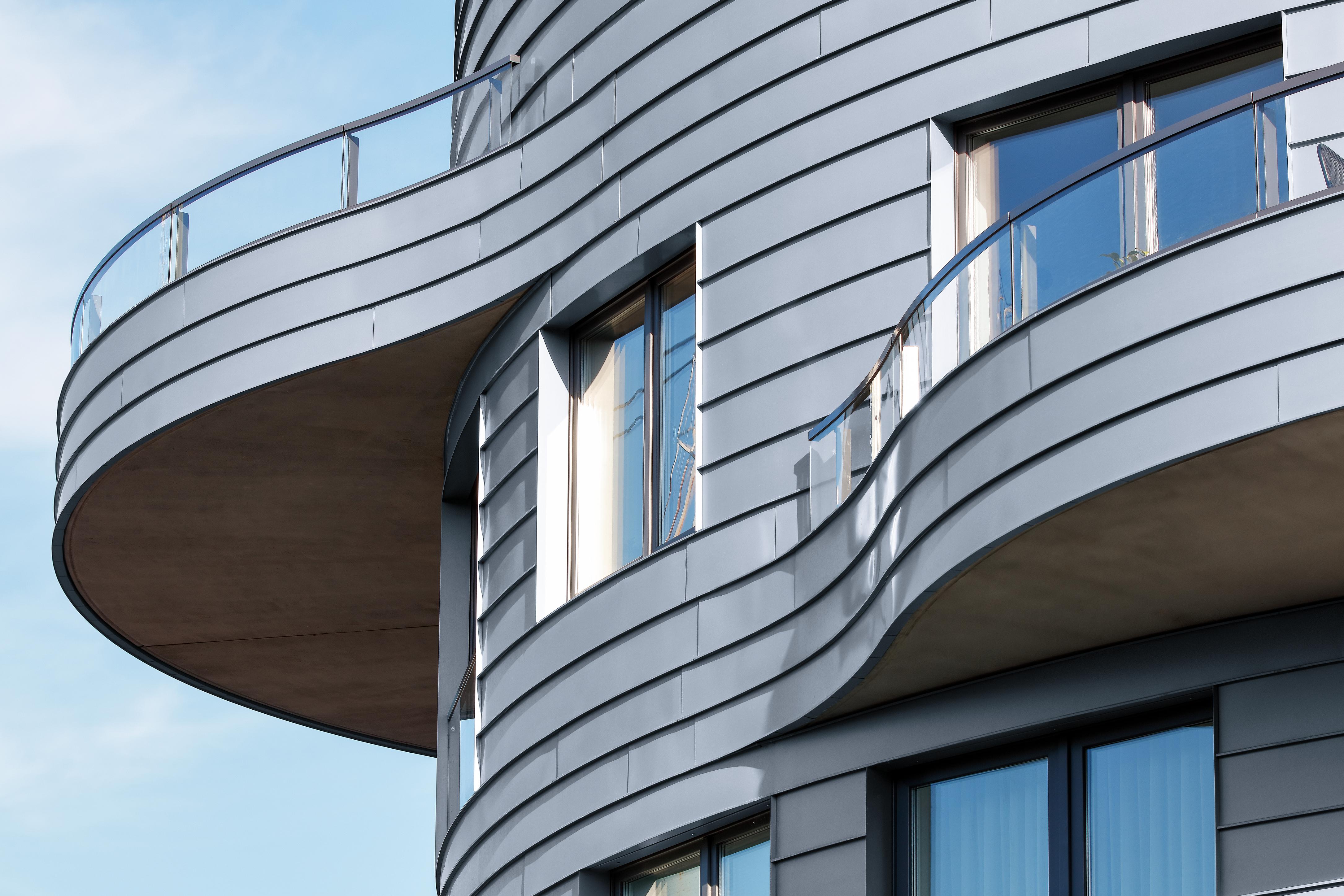 Turn your work into a unique masterpiece with unusual accents in the premium prePATINA blue grey surface. The blue-grey zinc patina is created during production using a pickling process that is unique in the world.
prePATINA blue grey is:
Malleable - great for bending
Self-healing - light scratches heal after repeated cycles of wetting and drying
Natural