The secure solution for the RHEINZINK standing seam system
By inventing the CLIPFIX system in 2012, RHEINZINK marked the start of a new era. Since then, the unique system solution for securely fastening of standing seam systems has been used successfully by RHEINZINK-Professionals worldwide.
Proved and tested system for standing seam profiles
Static safety through defined fastening
Fast installation – less clips, wider clip spacing
Perfectly matched to the RHEINZINK-standing seam system
Easy handling, easy to use
CLIPFIX 2.0 is a system upgrade that will impress even inexperienced users due to its improved handling and even simpler application. The new CLIPFIX MAGAZINE ATTACHMENT 2.0 delays the screw transport so that the next screw is only delivered when required. The new guide sleeve of the patented CLIPFIX SPECIAL TOOL ATTACHMENT 2.0 feeds the screws from the magazine belt to the clip and prevents incorrect assemblies.
NEW! Improved handling
NEW! Easier to use
NEW! More powerful engine, more battery power
The CLIPFIX system solution consists of stainless steel fixing clips, corrosion-proof CLIPFIX screws and the CLIPFIX MAGAZINE SCREWDRIVER 2.0, all from a single source.
In addition to the 18-volt magazine screwdriver, two 5.0 Ah batteries, a battery charger and a scaffold hook for the screwdriver are included in the delivery. A special feature of the patented system solution is the CLIPFIX MAGAZINE ATTACHMENT 2.0 with the CLIPFIX SPECIAL TOOL ATTACHMENT 2.0. It ensures defined mounting of the CLIPFIX screws in the RHEINZINK clips.
RHEINZINK fixed and sliding clips
The standard clips (ST) for installing standing seam roofing directly onto softwood boarding and high clips (H) for installation on the structured AIR-Z and VAPOZINC underlays are wind load tested, stable and economical.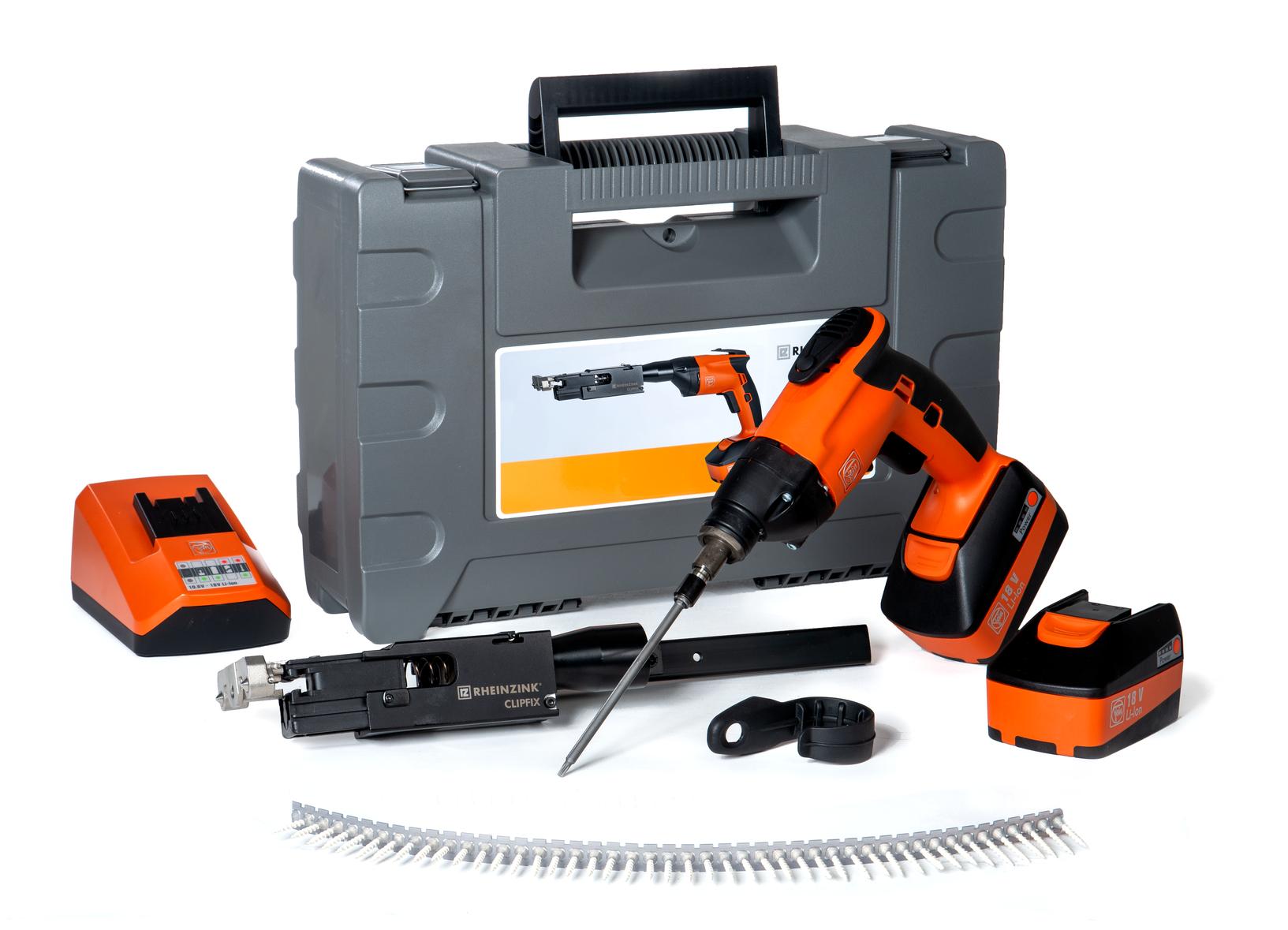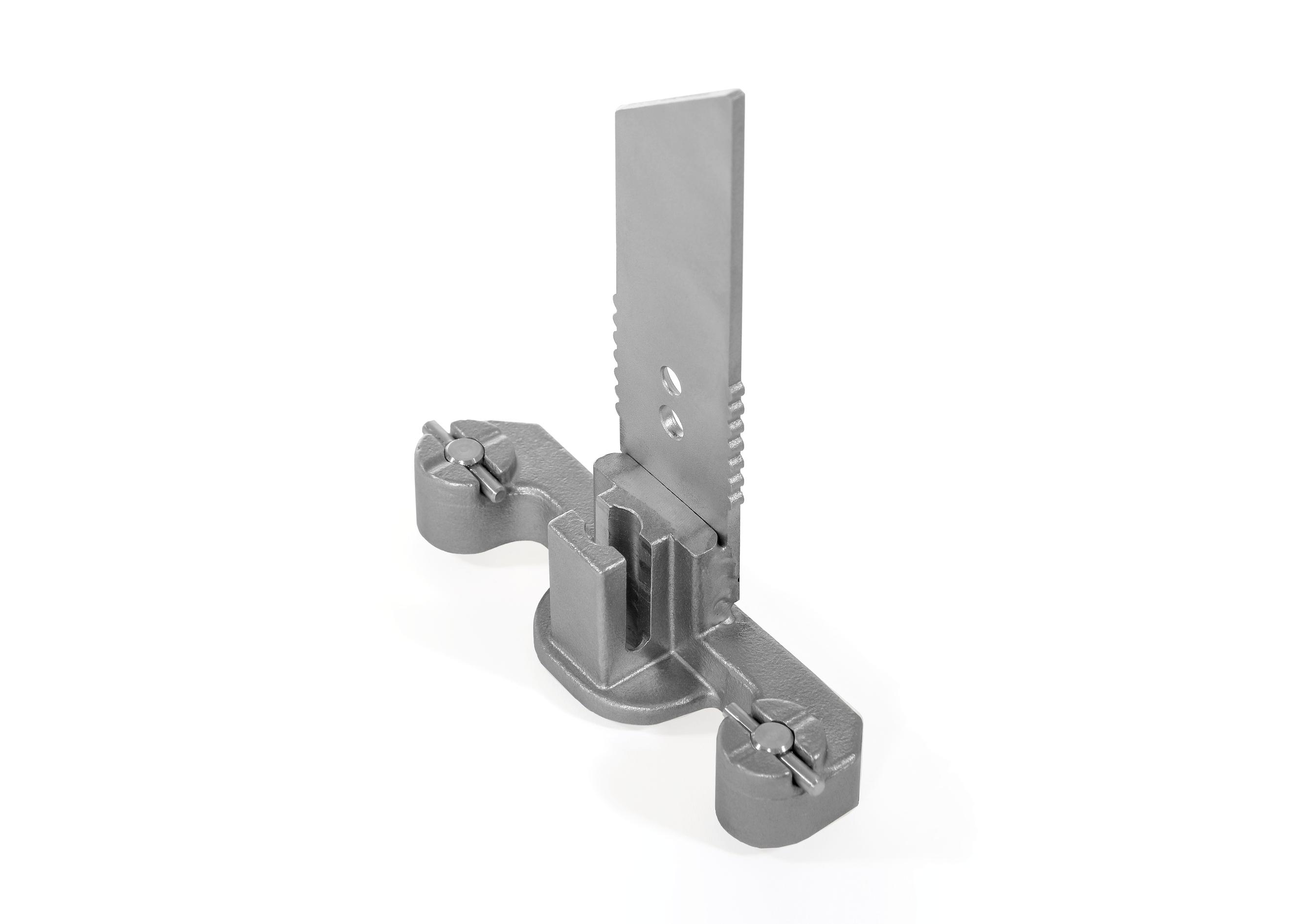 Both magazined screws, as well as individual screws, have a white E-coating for protection against corrosion. The magazined screws are also optionally available in stainless steel.
The new CLIPFIX MAGAZINE ATTACHMENT 2.0 and new SPECIAL TOOL ATTACHMENT 2.0 are compatible with the first-generation of CLIPFIX magazine screwdrivers. They can be purchased separately as accessories.