RHEINZINK-GRANUM - the new surface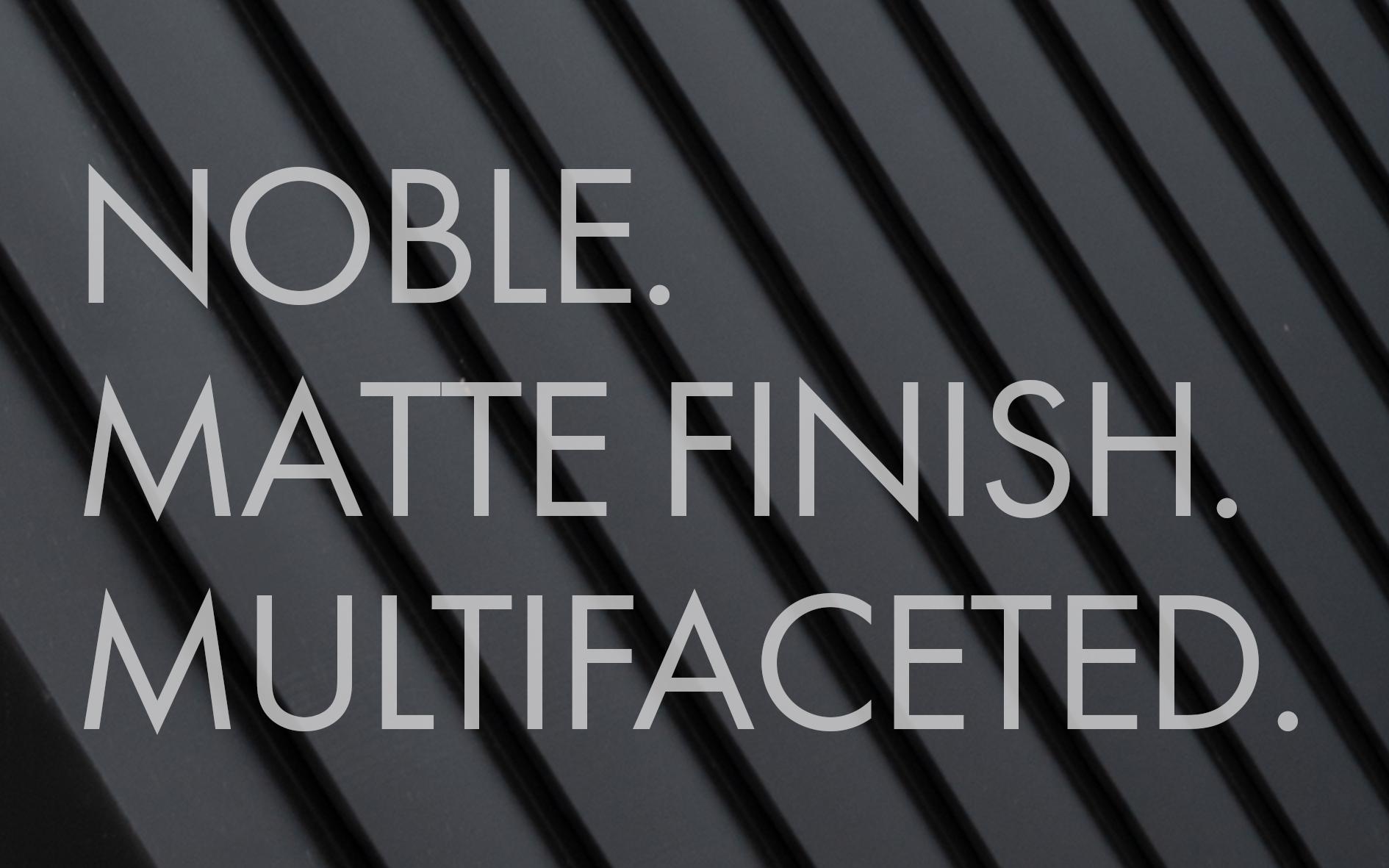 Product information on RHEINZINK-GRANUM
RHEINZINK is expanding its range of high-quality surface finishes by adding two phosphated variants: GRANUM skygrey and GRANUM basalte. The grey elegance of GRANUM skygrey appears aesthetic, authentic and self-sufficient. As a dark grey, almost black version, GRANUM basalte gives a puristic, professional and precise look.
The straightforward grey tones allow room for efficient individuality and modern, transparent architecture.
Intelligently combined with materials such as wood, natural stone, plaster or glass surfaces they create artful, clear contrasts and spark visions of an urban design far beyond the mainstream. New opportunities open up for positioning objects with an unique character in a contemporary context.
The skygrey and basalte surfaces in the GRANUM product line perfectly complement RHEINZINK's existing product range. The noble, matt appearance is achieved by phosphating the surfacebased on state-of-the-art and environment-friendly production technology. The phosphate layer is long-lasting, weather-resistant and sustainable, and implies the characteristic texture of natural patina once installed.
Each of our high-quality surfaces made of the natural material RHEINZINK-titanium zinc are suitable for a wide range of applications and combine all the advantages of an innovative technology. Discover the world of GRANUM and request your product samples from your personal sales contact now.
Or find out more about references with GRANUM basalte and skygrey.