Covers for walls, verges or windowsills
Benefits of RHEINZINK covers and connections
For roof edges, cornices, windowsills and walls of any type

Long-lasting and maintenance-free

Harmonious appearance with a variety of construction materials

Efficient mounting techniques
Wall copings and verge flashing by RHEINZINK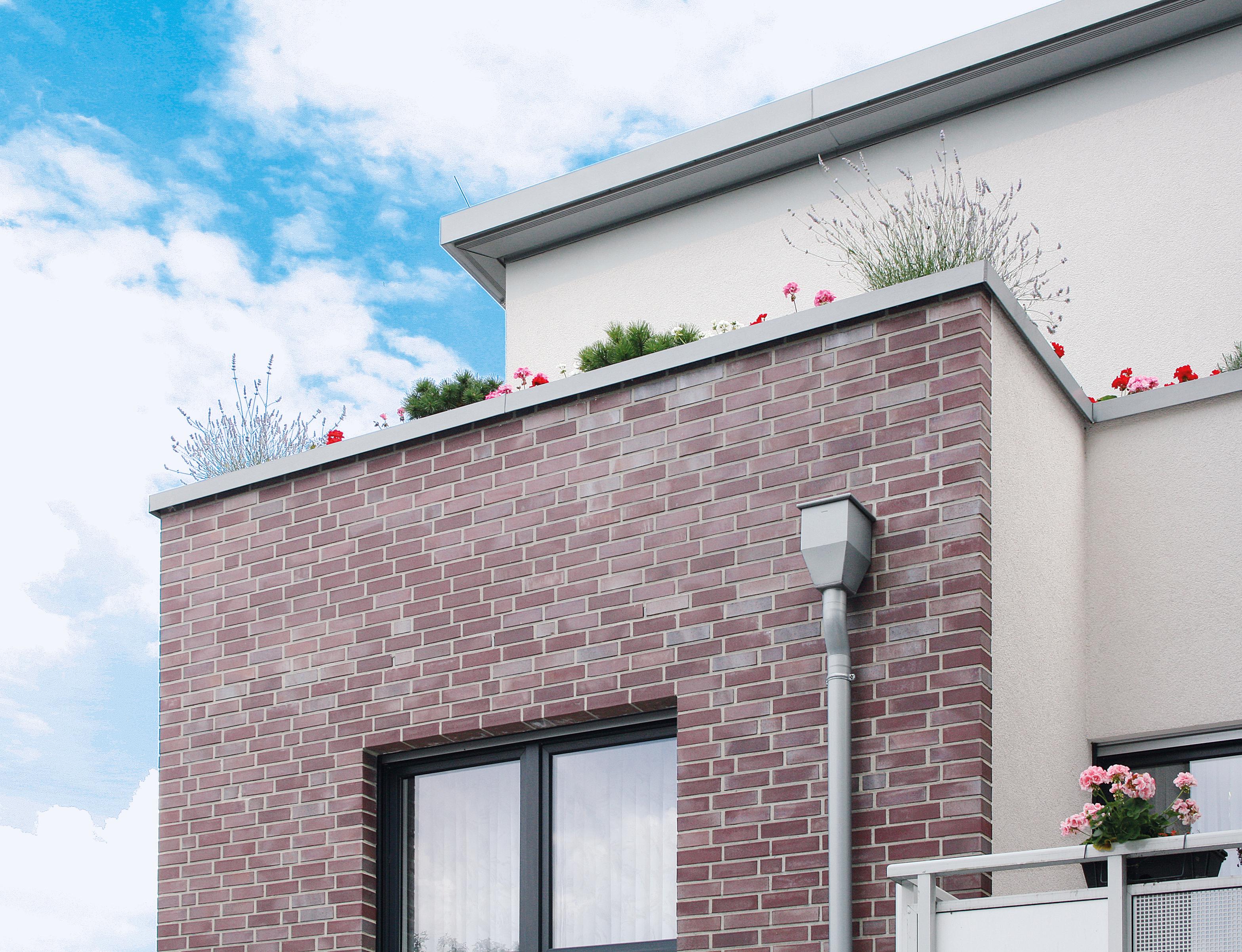 RHEINZINK provides perfectly matching wall copings and verge flashing made from high-quality RHEINZINK QUALITY ZINC and suitable for roof edges, walls, windowsills and ledges. Originally conceived to reliably protect facades and building structures, today wall copings and verge flashing no longer serve only this purpose. On the contrary, our zinc verge flashing and wall copings also fulfil the creative requirements of planners and architects that must be coordinated with technical requirements. Our programme is suitably diverse and offers everything you could need for day-to-day work, from classic wall coping to custom-produced verge flashing. RHEINZINK covers also perfectly match our roof and facade systems to create a uniform appearance.
Product properties of our covers and connections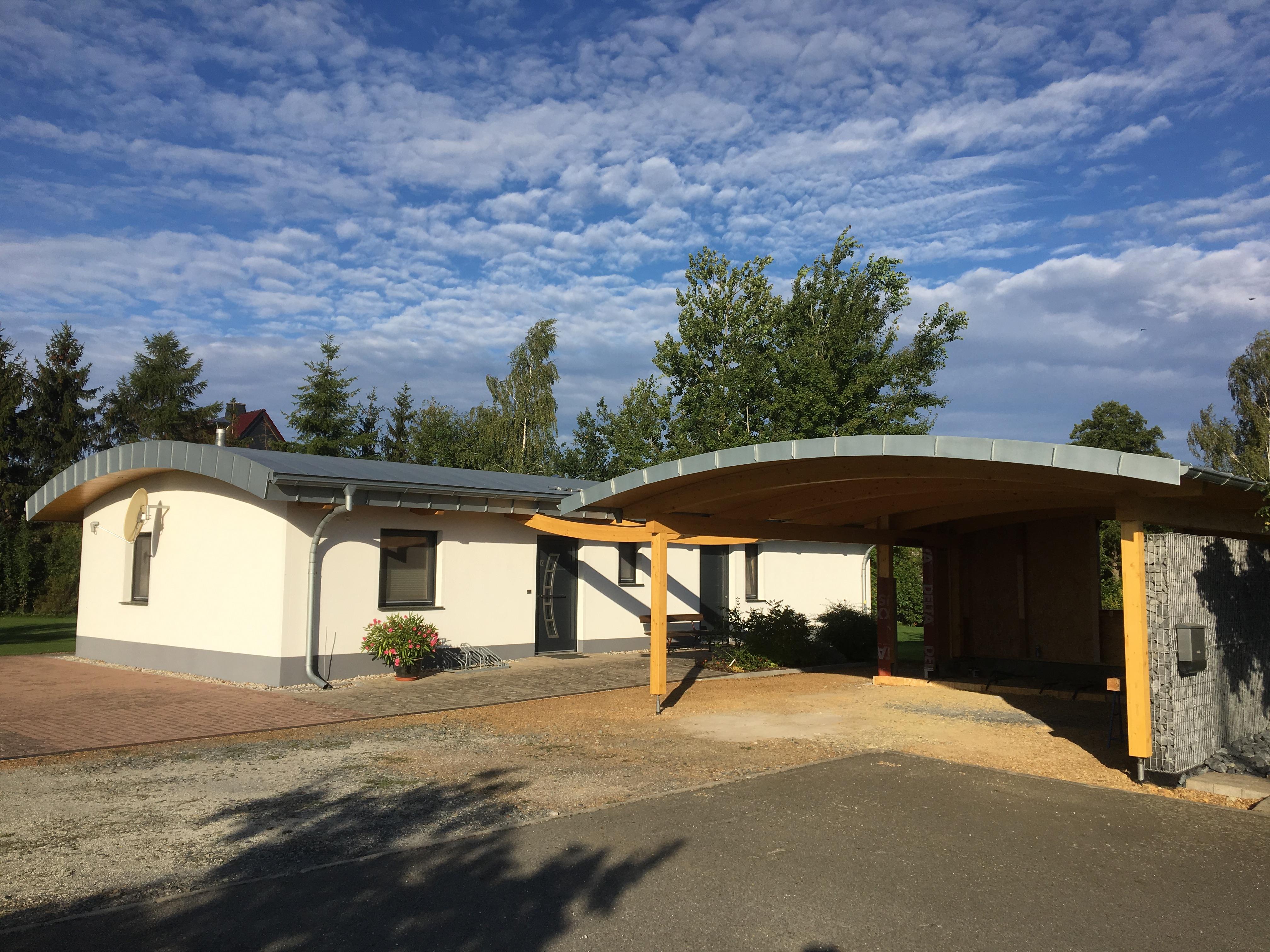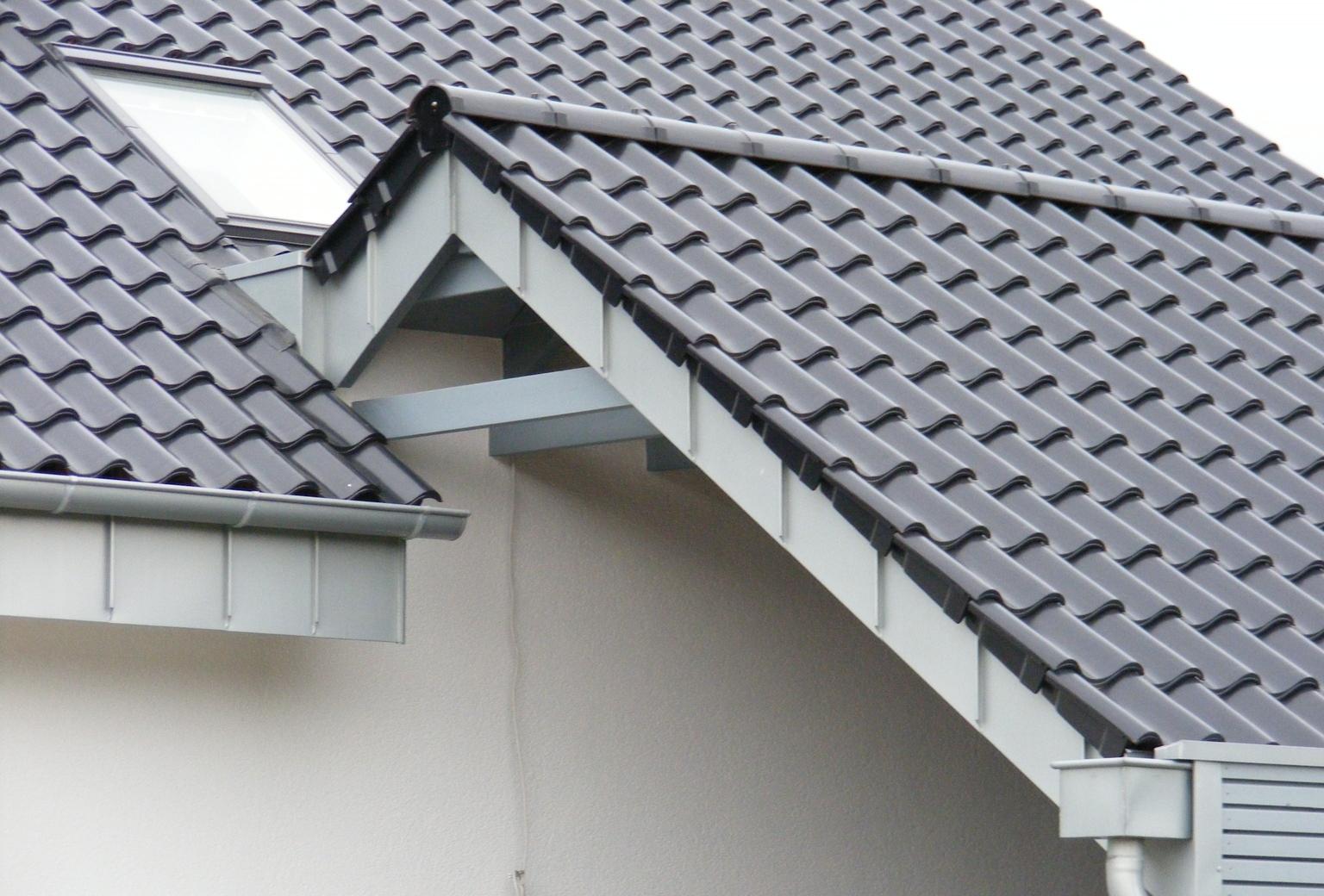 Our titanium zinc covers for walls, verges or windowsills have exceptional product properties. Using RHEINZINK products enables you to effortlessly fulfil the highest requirements of various aspects. This not only simplifies your planning work but also more than satisfies your clients. The following properties are also particularly noteworthy:
Wall copings as well as verge, window and windowsill flashing enable facades to be protected in an aesthetically pleasing and durable protection manner, prevent the ingress of rainwater and moisture and protect the building structure from other weather-related influences
The RHEINZINK QUALITY ZINC employed has excellent material properties in both an aesthetic and functional sense
Our individual products blend harmoniously into the appearance of a building and are available in different versions
Once installed, our titanium zinc covers are long-lasting and maintenance-free
The reliability of our products is ensured by their certified quality as well as their ecological certification
Particularly economical and astonishingly simple installation techniques
Unlike our roof and facade systems, our wall copings and verge flashing are not attached at the rear. Instead, they are bonded quickly and securely using a special adhesive to make a weatherproof seal. The adhesive is a specialist bitumen cold bonding agent called Enkolit. Naturally, its performance has been extensively tested. Attachment with continuous cleats is also employed.
RHEINZINK Service also provides rapid and high-quality production of construction profiles to optimise the construction process and avoid time-consuming single-unit production on site.
Covers and connections – planning and application
Dimensions and metal thickness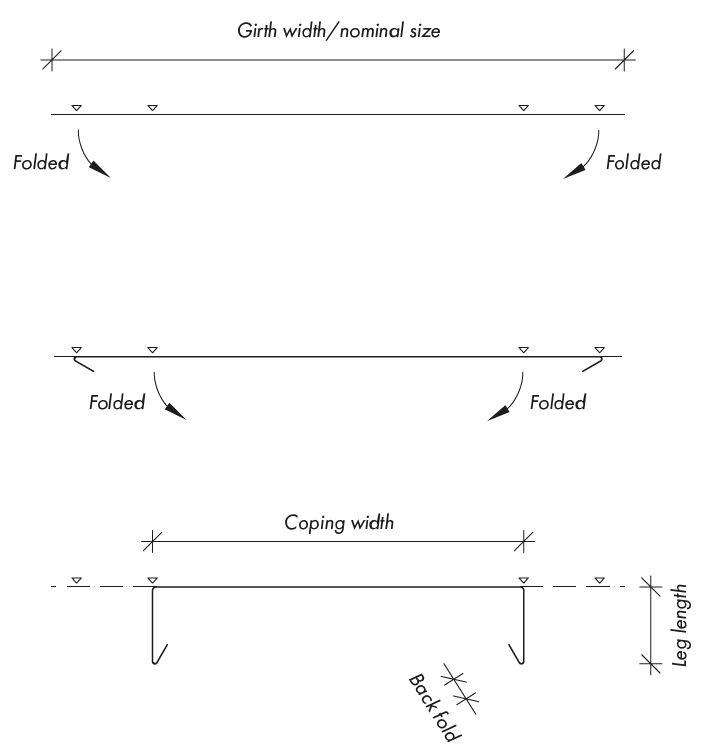 Wall copings are usually made in lengths of at least 3 m and indirectly attached for visual reasons, i.e. to prevent frequent transverse joints. The metal thickness depends on various factors:
Width of the cover/edge length
Surface evenness requirements
The specifications shown on the left are recommended in relation to the coverage width and for reasons of attractive appearance regarding surface evenness.
Once the cover reaches a width of 800 mm, it is generally advisable to use a standing seam system with a metal thickness 0.7 or 0.8 mm.
Using a structured underlay is recommended starting from a cover width of 500 mm.
The term "cover width" refers to the longest edge of a construction profile. This can apply to horizontally or vertically installed profiles.
Substructure
RHEINZINK covers are mounted on a continuous substructure and attached indirectly.
Usually, solid wood, wood composite board or metal is used as a substructure. When using solid wood formwork, the boards must be 24 mm thick. Wood composite boards must have a material thickness of at least 25 mm. In practice, oriented strand boards of the type OSB/3 or OSB/4 have proven to be the best choice for construction. The permitted wood composite boards can be found in the technical regulations issued by the tinsmiths' (ZVSHK) or roofers' (ZVDH) trade associations.
These boards are attached to the substructure in line with the manufacturer's instructions taking the applicable wind load into account in compliance with DIN EN 1991. The employed fasteners must be protected against corrosion. Chipboard in line with DIN 68763 is not suitable.
Generally, covers must have a gradient of at least 3° on the side nearest the roof. Installation without a gradient can contribute to puddles forming due to unavoidable slight irregularities, which can promote the formation of zinc hydroxide. This whitish discolouration can be considered unsightly but does not impair the service life of the material in any way, nor is it a sign of a defect.
Attachment
Wall copings are attached indirectly using continuous cleats made from galvanised steel or by full-surface bonding. Attachment using a bitumen cold bonding agent has proven to be the best solution for the adhesive technique.
Clout nails are frequently used to attach continuous cleats. They are usually offset at the side arranged at intervals of approx. 15-20 cm. The intervals of individual fasteners are determined by the construction, the local conditions and the wind suction forces in compliance with tinsmith regulations. In our experience, a continuous cleat with a material thickness of 1.0 mm is sufficient to meet all basic technical requirements.
This attachment method has proven its worth over many decades. However, it also necessitates thicker metal due to the lack of stabilisation by continuous cleats (see table above). It is not necessary to increase the metal thickness if continuous cleats 20 cm wide are integrated at intervals of 1 m.
This measure is highly recommended if flanks ≥ 50 mm in height will be installed.
Forming profile joints and expansion elements
If wall coping is being attached using continuous cleats, the individual lengths of wall coping are usually connected together by soft soldering. A moving joint must be installed after a maximum interval of 8 m to absorb any temperature-related changes in length. The intervals for corners or fixed points are half this length. These intervals apply to bonded and indirectly attached construction profiles alike.
The following profile joint variants can be used on surfaces with transverse inclinations of 3° or 5.2%:
RHEINZINK UDS butt connector
Flat sliding expansion joint
Expansion joint with single seam
As a material, zinc offers numerous benefits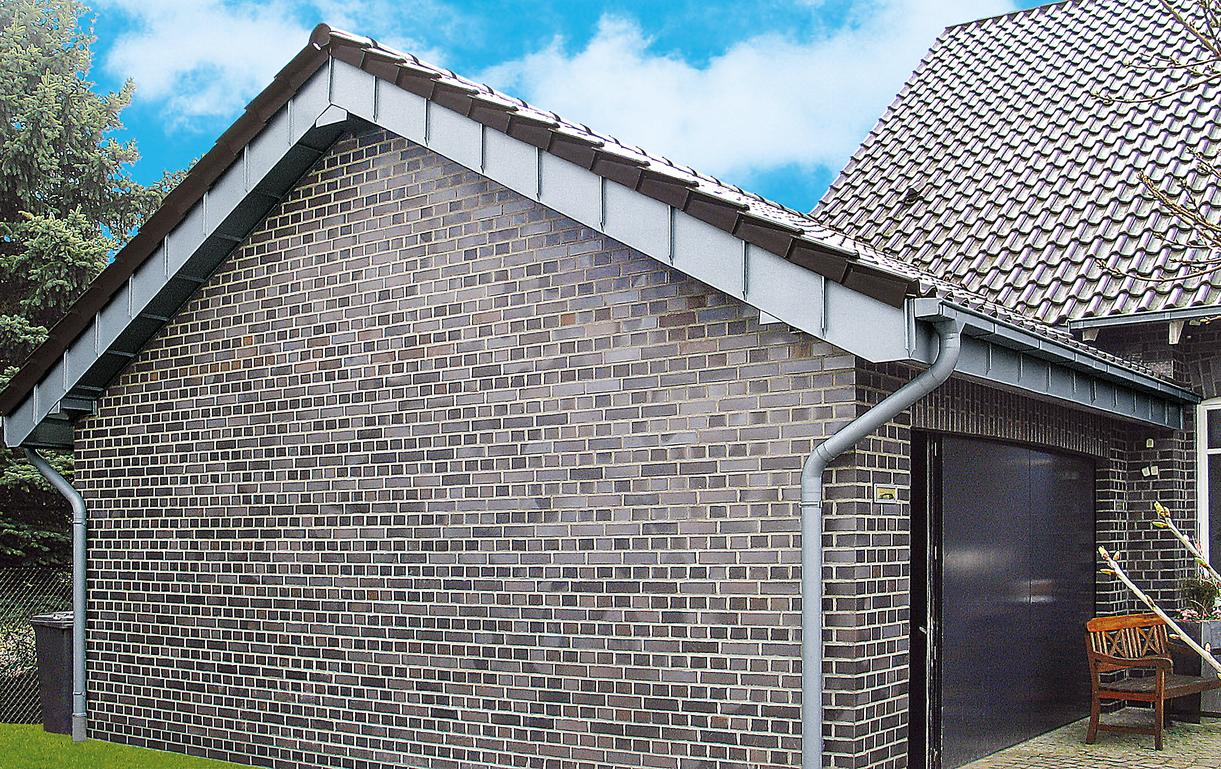 When you plan a building, you must consider that it will probably last for many decades. Of course, it is inevitable that, over time, certain elements will require refurbishment. However, the service life of many building sections can be considerably prolonged by selecting the right materials. Our zinc covers are an excellent example. But zinc is not always just zinc. The titanium zinc that we typically use is TÜV-certified for compliance with the highest QUALITY ZINC standards and lasts far longer than other types of zinc. In direct comparison, a product made from titanium zinc may be the more costly solution, but the investment will be quickly redeemed as the products are maintenance-free and provide uncompromising protection.
Our team would be glad to assist and advise you at any time if you have questions concerning our programme. You can also find experienced specialist dealers or professional specialists near you using our online dealer and specialist locator. We look forward to your message.