Benefits of dormers with RHEINZINK titanium zinc
Design upgrade Varied forms (sloped, triangular, rounded, pitched dormers etc.)

Use of all RHEINZINK systems such as double or angled standing seams, tile systems, click roll systems, panel systems
Dormers with RHEINZINK: Create high-quality living space
Dormers are a popular solution for creating additional living space in existing properties. Dormers expand living space in attics, let in more sunlight and improve the overall quality of the interiors. Accordingly, installing dormers is attractive both to owners and investors. In new buildings, dormers can be included in plans from the beginning. Dormers can also be added to existing buildings at a later time. The latter option is complex but can nevertheless be achieved cost-effectively. Planners and architects have few boundaries when planning dormers and dormer cladding.
If you use the high-quality products made by RHEINZINK, you can furthermore count on quality in all areas. Individual design options are also provided for, such as professional upgrades and the use of extremely long-lasting zinc dormer cladding.
Dormers can be used to upgrade entire buildings. At the same time, they create additional living space that owners can either use themselves or rent out profitably
Dormer cladding can be adapted to match existing RHEINZINK roof or facade systems to generate a uniform design
The many possible combinations mean that the planning options are almost limitless
Zinc dormers are an environmentally compatible building product
Our well-engineered system technology enables different roof details to be perfectly harmonised and ideally combined as required.
Dormer shapes and cladding variants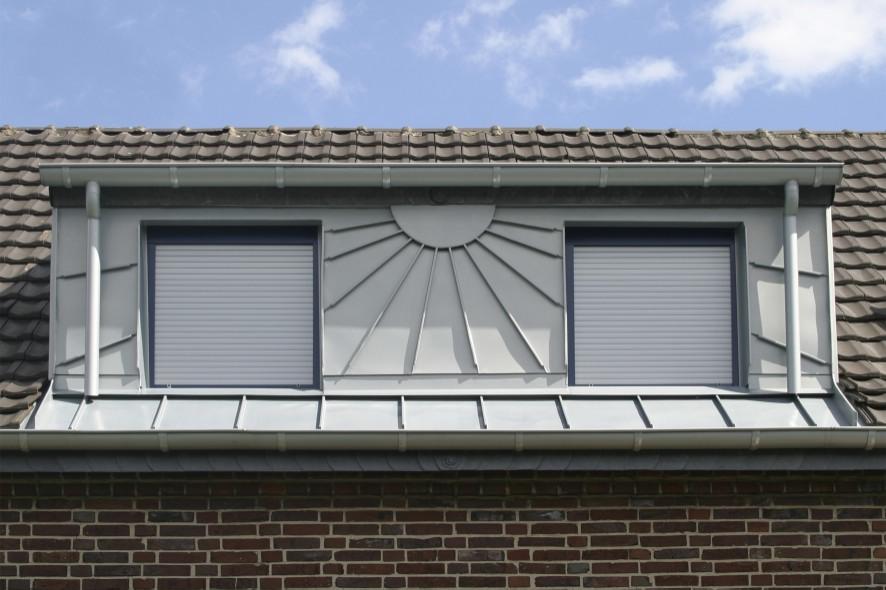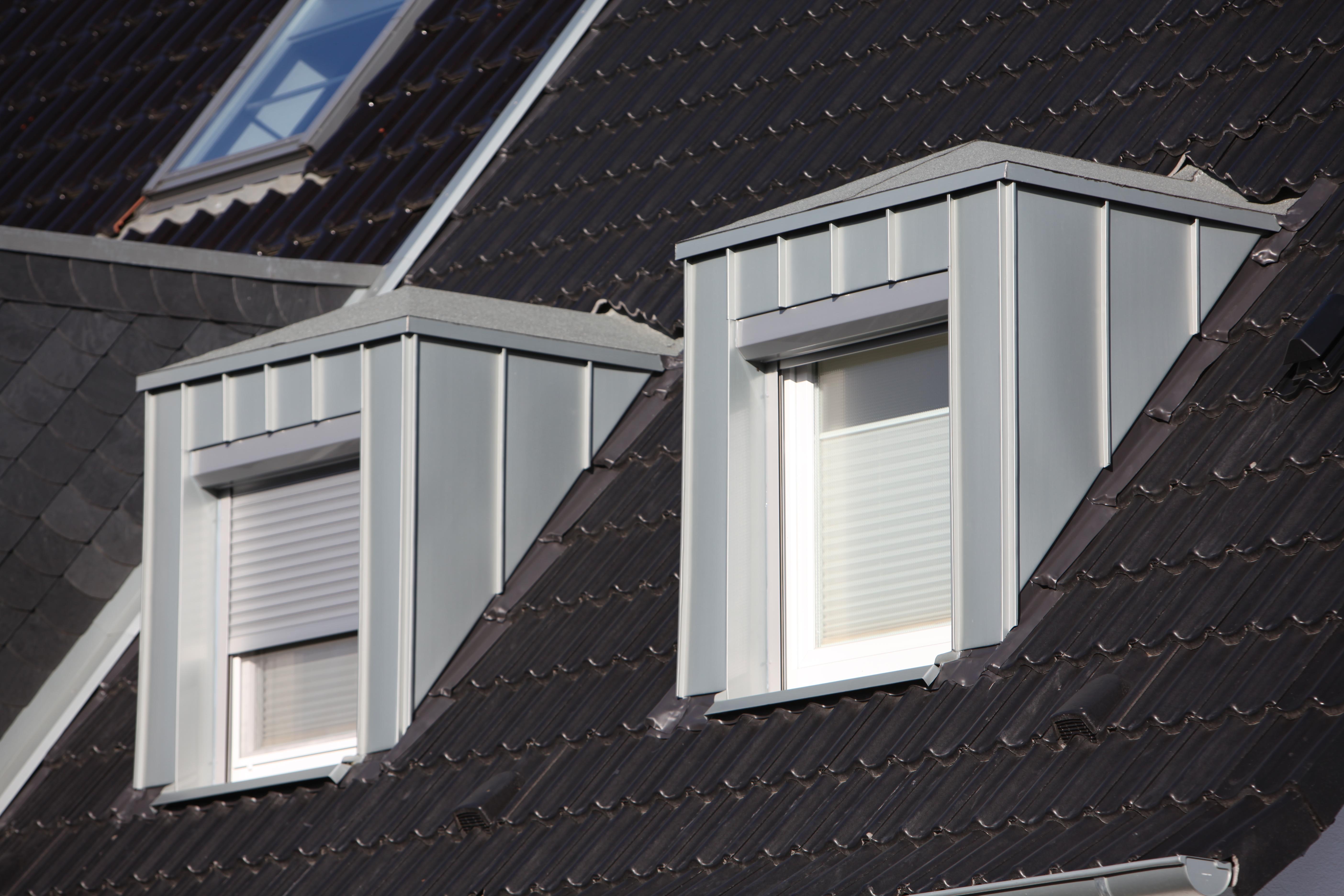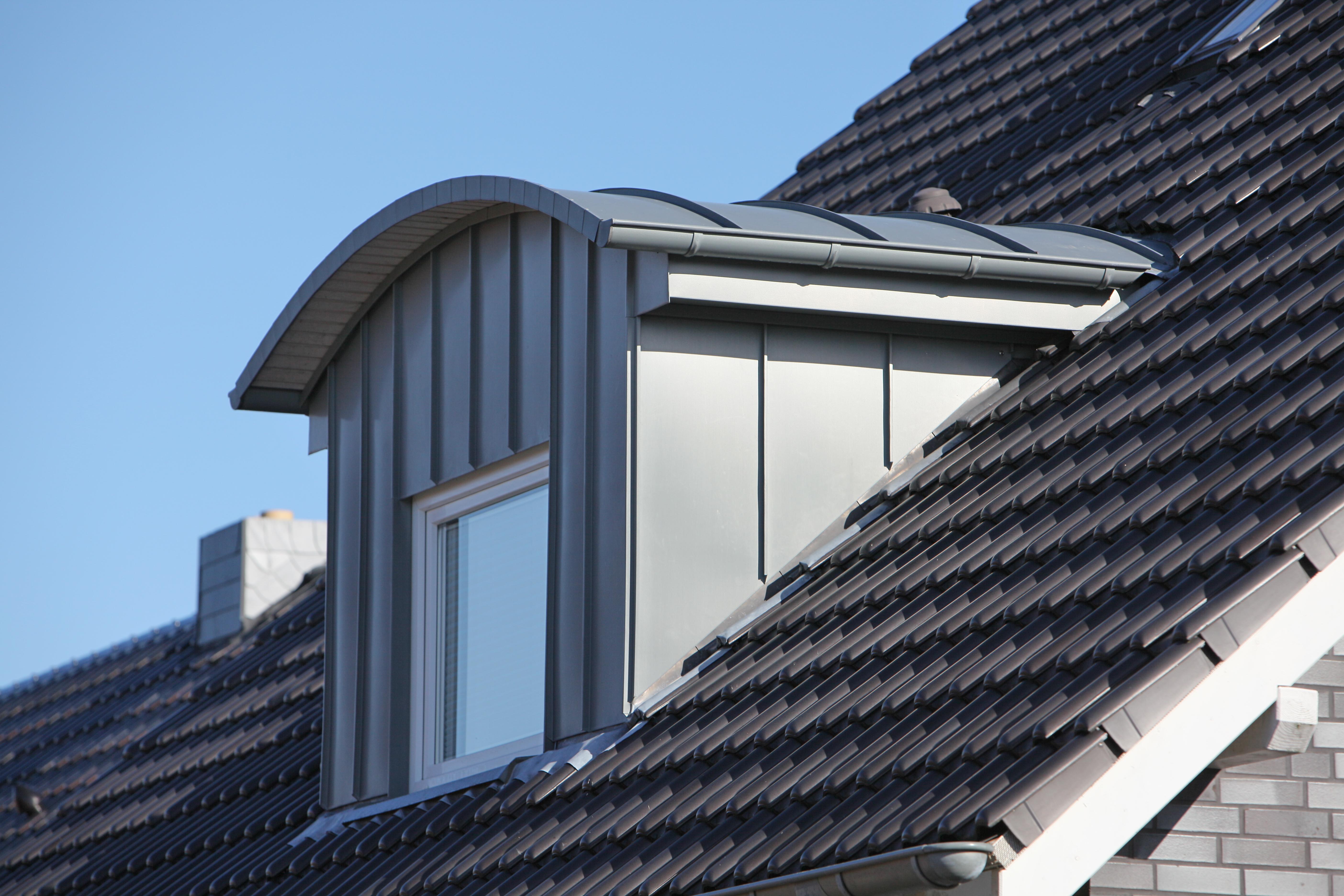 Planners and architects also benefit from numerous services only provided by RHEINZINK. We would be delighted to support you in planning, designing and selling our products. Contact us any time to discuss the options without any obligation. We look forward to meeting you!