RHEINZINK click roll caps
The reliable titanium zinc click roll cap system
Benefits of RHEINZINK titanium zinc click roll cap roofing
Striking, segmented roof system for roof inclinations from 3° Reduced use of tools and machines thanks to perfectly matching system components Time-saving surface installation using panels up to 25 m in length Extensive range of semi-finished products and system accessories
Click roll caps by RHEINZINK: Tried-and-tested
In a similar way to RHEINZINK itself, many of our products and system solutions can look back over many years of success. For instance, our roof systems range includes many system solutions with a common origin that were further developed over time. Roll roofing is one type of roof system that is steeped in tradition.
RHEINZINK developed click roll cap roofing from the older roll roofing system. Using click roll roofing is even more popular today and can be used in almost any area. Click roll caps can be used starting from a roof inclination of 3°. Using click roll caps is particularly advantageous where architects and planners must work especially cost-effectively yet still wish to offer high-quality and long-lasting solutions.
RHEINZINK click roll cap programme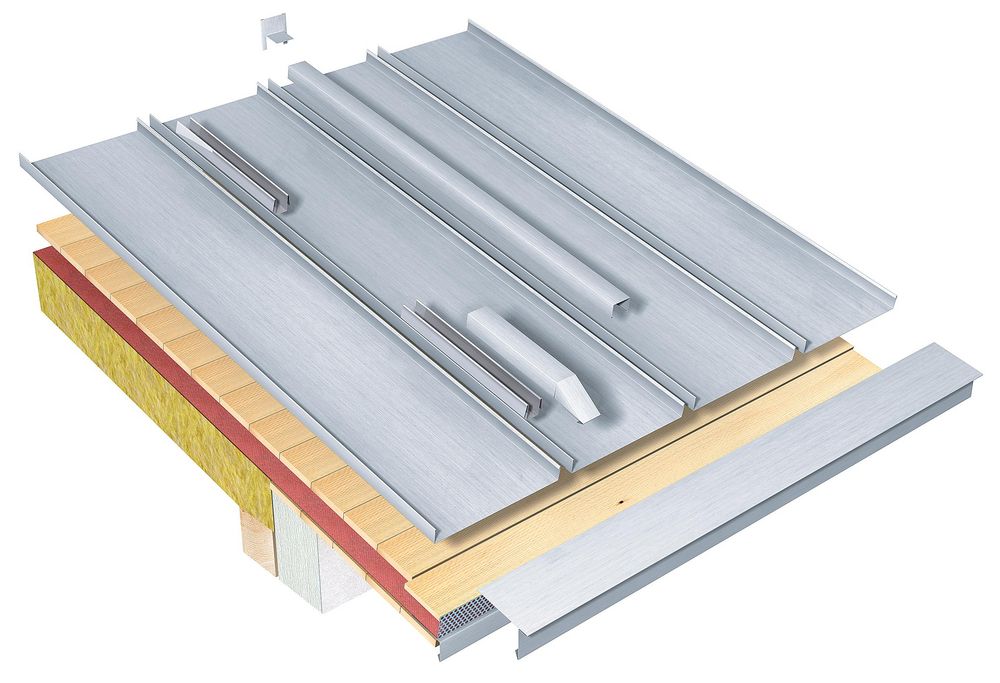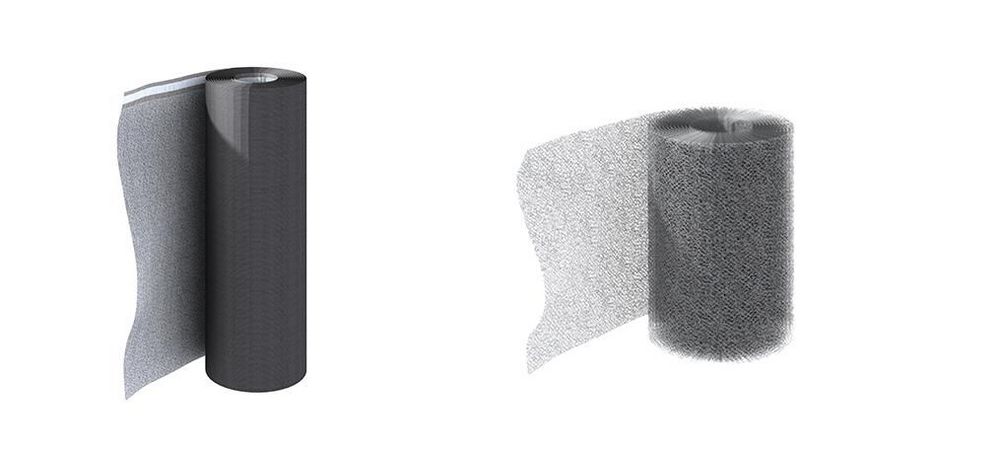 Features of RHEINZINK click roll cap roofing
Creativity and innovation are not always desirable when planning and designing roof surfaces. Frequently, builders and clients simply want functional yet high-quality solutions. Functionality without diminishing product quality is desirable, particularly in public areas. These expectations can be perfectly met using our click roll cap systems. They are characterised by the following features:
Installation is economical and the system can be used on non-ventilated roof structures
Once installed, click roll cap roof systems are rainproof and replace old building elements made from wood or other materials reliably and durably
Planners and architects benefit from exceedingly easy calculation as many parts can be prefabricated
Panels longer than 6 m can be manufactured on site using a mobile roll former that can be loaned from RHEINZINK
Panels can be up to 25 m long and installed rapidly on surfaces
When constructing or replacing particularly large roof surfaces, the expense of installation is a significant cost factor. Assembly saves a huge amount of time thanks to matching click roll caps. In this way, costs can be further reduced, are easy to plan and comply with the often strict demands of your clients.
Click roll cap planning and application
System description
Roofing from 3° roof inclination
Panel lengths up to 25 m
The RHEINZINK click roll cap system can be installed from a roof inclination of 3°. The specially developed RHEINZINK click roll fastener made from galvanised steel is used to attach the panels. After attachment, the RHEINZINK click roll cap (standard length 3 m) is clipped into place using the click roll fastener. The click roll cap is flared at the bottom, which allows the individual caps to be slightly overlapped.
Panels can be delivered with ready-made profiles or can be produced on the construction site using mobile RHEINZINK roll formers. Using the RHEINZINK click roll cap system eliminates the need to seal seams by hand or using machines. The rolls are approx. 6.0 cm wide and approx. 5.3 cm high and therefore help to segment large roof surfaces.
Dimensions and metal thickness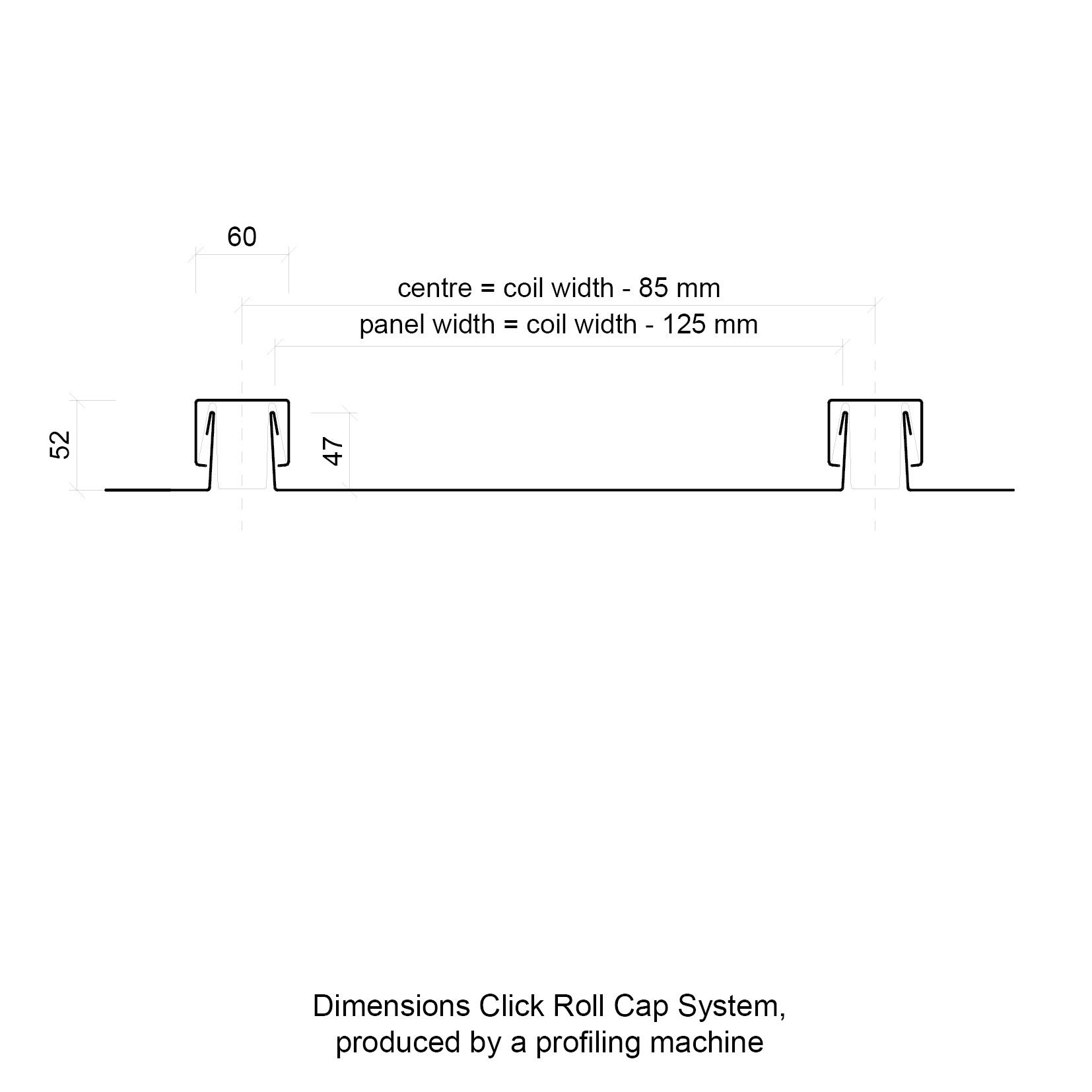 Coil widths 430 mm to 625 mm
Panel widths 305 mm to 500 mm = centre distances 385 mm to 585 mm
Metal thicknesses 0.7 mm/0.8 mm
Panel lengths ≤ 25 m
Deliverable lengths max. 6 m
The standard coil width of 600 mm (see double standing seam) has also become established in the RHEINZINK click roll cap system. The upright side sections of the panels are 47 mm tall, so the centre distance of the panels deviate from those of double standing seam technology. The standard panel width of the RHEINZINK click roll cap system is approx. 475 mm, which corresponds to a centre distance of 515 mm.
We recommend limiting the panel width to 445 mm (coil width 570 mm, centre distance 485 mm) and the metal thickness to 0.8 mm for mono pitch roofs with overhangs based on practical construction experience. This measure prevents noises that can occur in strong winds due to the natural curvature of the panels.
As a rule, panels can be made up to 25 m in length. The upper panel length limitation is more due to organisational construction matters or roof penetrations rather than panel length variation. Changes in panel length are fairly smooth thanks to the system composition.
Connection details of the RHEINZINK click roll cap system must be attached and formed taking length variation movements of the panels into consideration.
Cross seams can be used to connect individual lengths and for visual segmentation, as for double standing seams.
Customised forms
Convex rounded roof shapes
Tapered panels
Click roll cap panels can be installed without pre-rounding from a convex radius of approx. 65 m. Technically, click roll cap panels cannot be pre-rounded.
Tapered panels are used to construct roofs over round floor plans or for special details in roof valleys. For reasons of production feasibility, the panel width of tapered panels must be at least 100 mm and max. 800 mm, depending on wind loads. A max. panel width of 445 mm must be adhered to for mono pitch roofs, which corresponds to a centre distance of 485 mm.
QUALITY ZINC for RHEINZINK click roll cap roofing
The use of high-quality titanium zinc (QUALITY ZINC) means that RHEINZINK click roll cap roofing is not only functional, it also integrates harmoniously into the overall appearance of a building. The high product quality ensures durability and satisfactory results that will impress public clients in particular.
RHEINZINK not only supplies planners, architects and professional specialists with high-quality end products, we also facilitate efficient planning. Our clearly defined programme helps you to maintain an overview and dedicate all your efforts to planning. The RHEINZINK team is on hand to answer any questions you may have by telephone or via email. All important information concerning click roll cap roofing can also be downloaded online.
AIR-Z and VAPOZINC

Product Information - structured mat and the structured underlay

Declarations of Performance

Declaration of Performance Structured underlay VAPOZINC with EN 13252

Design and Application Brochure Click Roll Cap

Design Recommendations for Roof Coverings